We strive to provide a wide range of hair styles and techniques to suit everyone, for people looking for their new barber and our many regularly returning customers.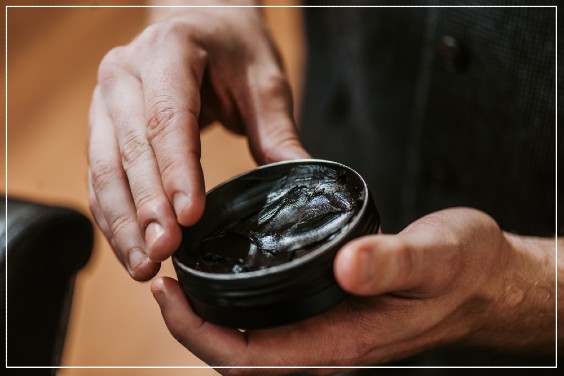 Hair Styling Products
We only use hair products we know are great for your hair and that we also use ourselves. That product range is also available for sale in our salon, with well-known brands like Osmo and American Crew.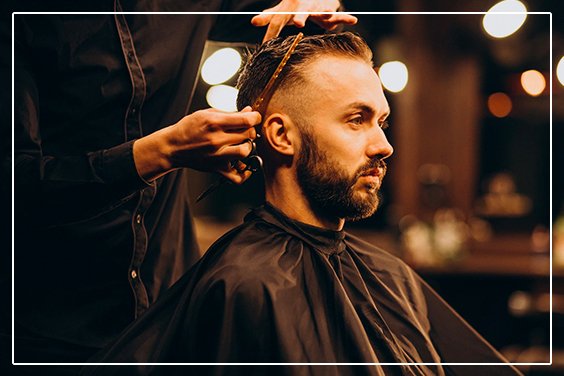 HAIRCUT (INCLUDING SKIN FADES)
From the traditional haircut, to a modern style or skin fade. We at Hairport Barbershop will make sure that you come out of the shop satisfied with your hair.
£20.00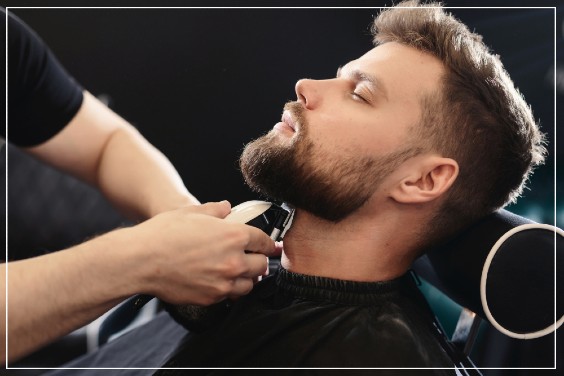 Beard Trim
From reshaping, to sharpening the edges; there is no beard that we cannot tame. Our beard trim service offers a full look for both long and short beards.
£10.00
DISCOUNTS ARE OFFERED AS FOLLOWS
£17.00
Student Haircut
(inc skin fades)
£20.00
Student Haircut
& Beard Trim
£13 – £15
Crewcut
(Clippers only)
MON
08:45 - 18:00
TUE
08:45 - 18:00
WED
08:45 - 18:00
THU
08:45 - 17:00
FRI
08:45 - 18:00
SAT
08:30 - 16:00
SUN
CLOSED
Great haircut, fair prices, Brett always delivers.

Jamie B


Been going to Brett for a few months now and he's safely the best barber I've tried in Nottingham the 4 years I've been here. Talks through with you exactly what you want, explains exactly what he's going to do etc. Great guy all round, would highly recommend

Oli Edwards


You pay for a great quality cut here every time. They always get it bang on.

Michael Courtney


Used Brett to cut my hair and trim my beard for a while now! Since I've been using him I've not even thought about going anywhere else! Great guy, always enjoy being sat in the chair with him. Recommend to everyone, Shane

shane simons


Great place, great guys great trim !

Albert Gibbs


Wasn't sure what I wanted but brett gave me a few ideas and we went with it, couldn't be more frilled with my hair cut, I walked out the barbershop with a great hair cut but more importantly I fount some where that made me feel like I was appropriated to be there, 110% recommend hairport any anyone that wants a nice stylist fresh haircut at a very good price.

Robyn Southgate pollard


Hi guys Bret and the guys have been cutting me and my children's hair for 17+ years now so I think that says it all Always a pleasure to enter that shop and always leave looking better then I did when I went in keep up the good work guys

T Has


Great barbershop brett fully talked me through the style and made sure to give me exactly what i was after

adam barnard


Great experience, barber did exactly what I wanted with great professionalism but the price is a tad high

Fish_speckle


Cheers Brett Another sharp haircut.

Paul Jesson

APPOINTMENTS NOT ALWAYS NECESSARY

"WALK-IN" SERVICE AVAILABLE SATURDAYS